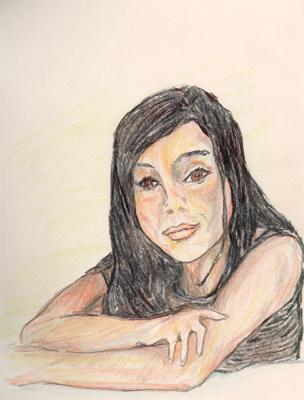 Wen Ch'en (Jenny) T'sering
(The Listener)

Jenny is fourteen, but she is shy and quiet and small. At fourteen she looks more like a twelve year old. She is short and skinny, with a pale oval face and long black hair which falls past the middle of her back when she wears it down, though often she wears it in a pony tail. She is serious and studious, so quiet people often forget she's around.

Jenny lives with her father, who works at the World Bank Bookstore; her grandmother; twelve-year-old twins, Nordup and Sonam; and four year old sister, Losha. Her mother died when Losha was born. Jenny's father very active politically in the Free Tibet Movement, leaving Jenny to watch out for the younger children, do the marketing, and help her grandmother take care of the house. She does all of this quietly, gets good grades in school and--well--listens.